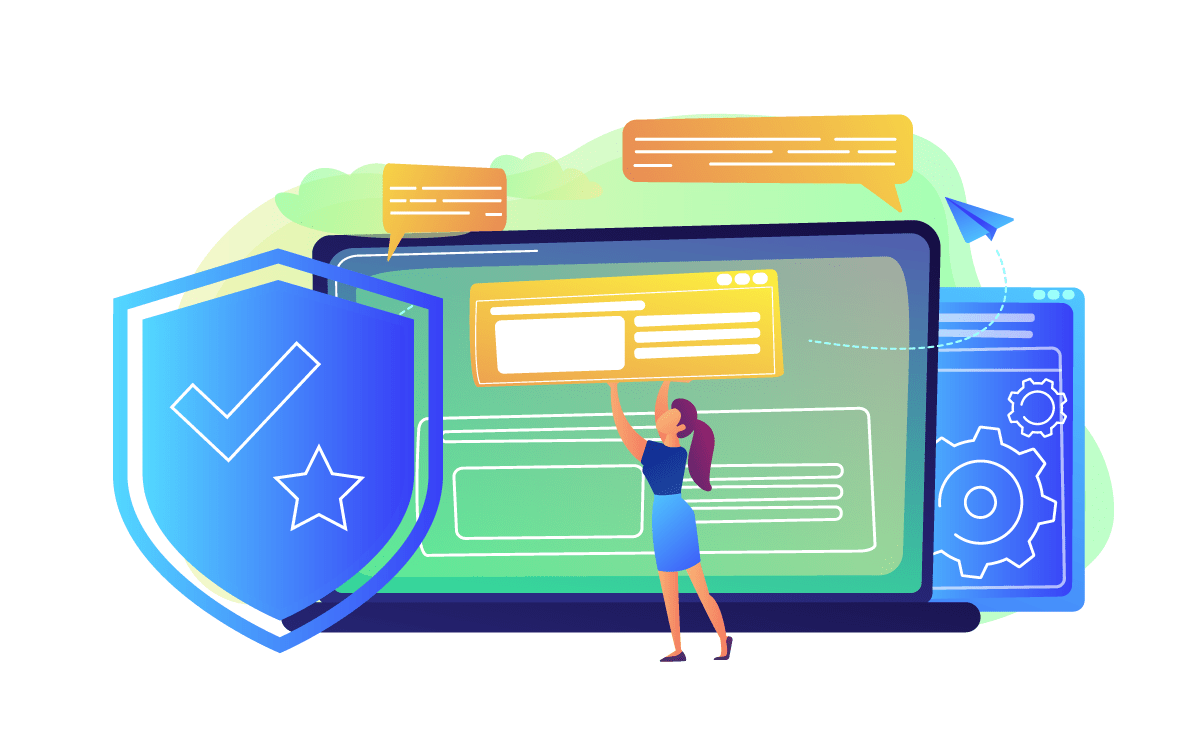 17 Oct

(re)building trust through blogging
(Re)Building Trust Through Blogging.
Trust. A simple five letter word that you learned in elementary school is now a major driving force in the success or struggles of companies. In today's era of social media and #fakenews, trust in social media content has reached an all-time low.
So how do we begin to rebuild the trust that is broken?
Well it's easier said than done but in the simplest terms, you can rebuild trust on social media by creating content that is authentic, transparent, interesting, relevant and genuine to your brand.
Okay now that I say that, I realize that I just listed off five words that are quite heavy and not so "simple terms". But this is where blogging comes in.
Building Trust Through Blogging
According to the 2018 Edelman Trust Barometer Special Report, social media users are returning to traditional and trusted journalism. Today 71% of people agreeing that social media should do more to support high-quality journalism. And what's the closest thing that you have as a company to high-quality journalism? That's right, blogging.
Your blog should be seen as an educational tool – a trusted source of information. A place where your audience can learn about high-level topics and receive answers to questions they may be having. Or they get a better understanding of your expertise through actual case studies. This is where long form writing pays off and there's research to prove it. Companies who blog receive 97% more links to their website.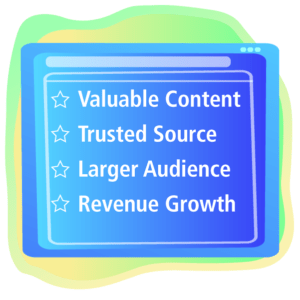 Here's how it works:
You put out valuable content, you become a credible and trusted source. Good.
You become a credible and trusted source, your content is shared with the masses and you reach a larger audience. Better.
You reach a larger audience, your website has more visitors, your customer/client base increases and your revenue grows. Best!
Long story short, blogging is good for you!
How to Get Started
I understand adding a blog may seem like just another overwhelming task to fit into your already busy schedule. Below are three ideas to help get those content creation wheels spinning:
Let's say you're a law firm who specializes in family law. It would make sense to publish blog articles on high-level topics like understanding the adoption process or mistakes to avoid when filing for a divorce. Keep in mind, your blog is an educational resource for clients, not other lawyers. Use language that your audience is sure to understand.
Or maybe you are a financial firm. Think about questions that clients and potential clients or family and friends have asked you. Why not provide answers to those exact questions on your blog? If they ask you specific questions about multi-family offices or securing an estate for their families, you need to be providing answers in an easily accessible place. Because if they're asking, others are asking, and your blog is the perfect place for you to become the source of quality information.
Maybe you're an orthodontist who just finished a two-year treatment with braces. Your blog is the perfect place to showcase your clinical expertise. Describe the details of the case and the steps that you took to deliver your patient with their ideal smile. Providing visuals with case studies is even better as articles with images get 94% more total views.
It's About Your Clients
Due to the incredible access that we now have to endless information, your potential client is more educated than ever. By the time they pick up the phone to call you or fill out a contact form on your website, they have already done their own research. Your blog can serve as one of your best, if not the best, marketing and sales tools by serving as a source of information. With blog content that is authentic, transparent, interesting, relevant, and genuine to your brand, (yup, we're using those five "simple terms" again), you will start to rebuild the trust of current and potential clients.
Whether you are a law firm sharing a broad overview about the area of law that you practice, a financial advisor providing answers to questions that clients have asked, or an orthodontist office sharing case studies to showcase successful treatments, blogging should be a part of your digital marketing strategy.
You are the expert, now it's your turn to start sharing your knowledge. Let's start building some trust through blogging.